(And Why You'll Want a Filoli Gardens Engagement Session too!)
Straight out of a countryside fairytale, Filoli Gardens, in Woodside, CA, seems like it's the ideal destination for romance and timeless weddings. Meticulously manicured greenery is delicately balanced with pops of brilliant florals and framed by the rolling lush green hills of the Pulgas Ridge Reserve. But make no mistake, all focus is on the happy couple as we explore the grounds and indulge in an engagement session that perfectly captures their love story.
About Filoli Gardens
A historic icon of San Francisco, Filoli Gardens started blossoming in 1915. It was the creation of Mr. and Mrs. Williams Bower Bourn II, who gained their fortune as owners of a literal gold mine. A spacious ballroom, wood-paneled library, and Chinese silk wallpaper create an elegance that echoes the past. Filoli Gardens is helping to make garden wedding dreams come true.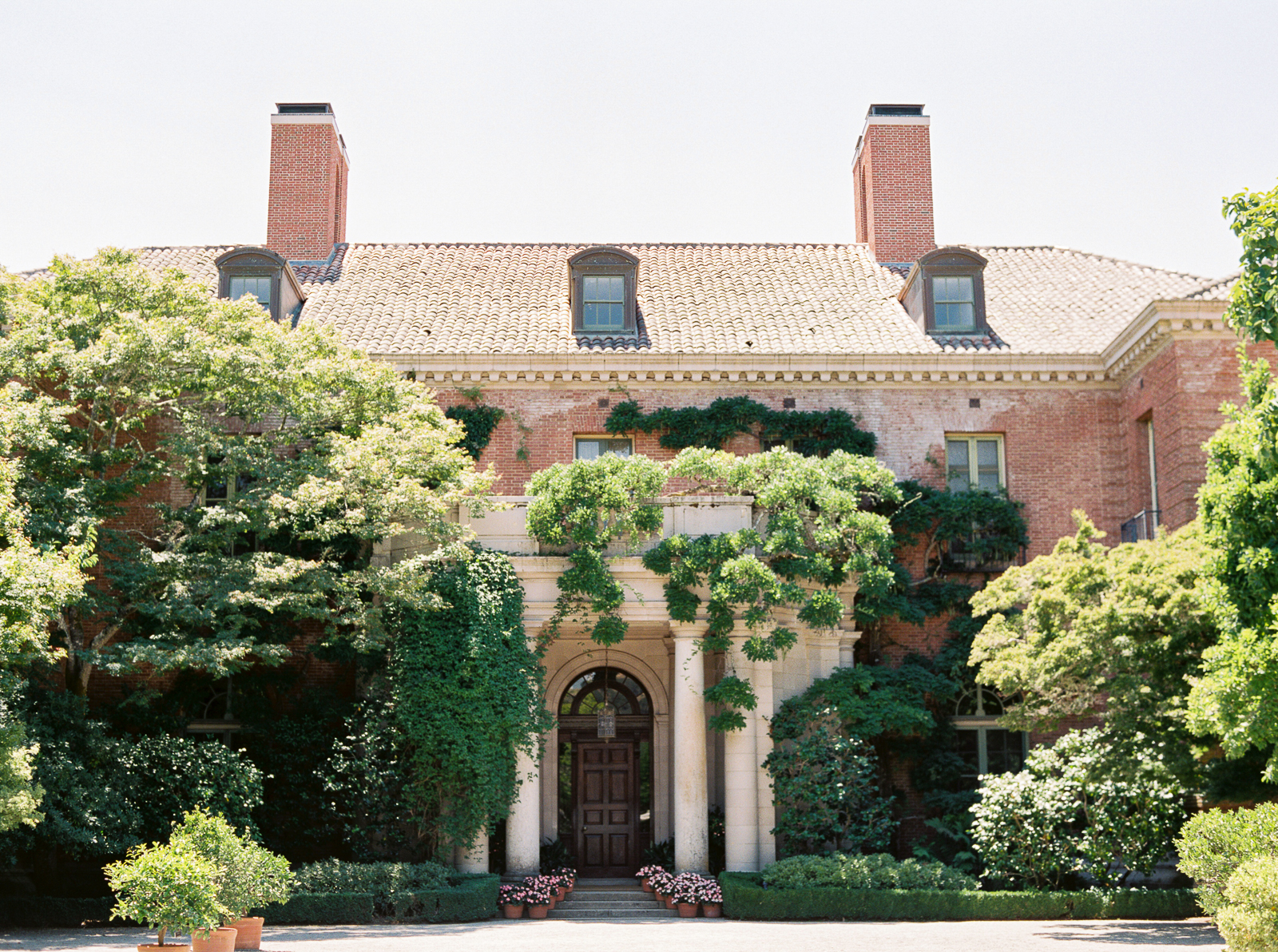 Inside Our Filoli Gardens Engagement Session.
When working with our couple at their Filoli engagement was like a living dream. The engagement session gave us a sneak peek at some of the locale's best backdrops and angles.
While entering the gardens through the beautiful ornate door, it was like stepping into a gateway to another world. The gardens were a quiet, calm, serene hideaway. And that was perfect for our couple to tune out distractions and focus on each other. Even the camera seemed to blend into the scenery, almost like a silent observer of two individuals in love as they embark on an adventure made just for them.
Because we visited in the summer, Mother Nature undoubtedly had plenty of time to bring the garden to life. Showing off vibrant greens and florals that were at the peak of the season. Offering plenty of color and variety to every backdrop. And even though Filoli Gardens is just 25 miles south of San Francisco, it has a unique way to make you feel secluded from the rest of the world.



Why Schedule an Engagement Session?
Engagement sessions are an excellent precursor to any wedding for several reasons:
First and foremost, the best wedding photos are the byproduct of a strong relationship. A collaboration between the couple and the photographer. Engagement sessions allow us to get to know each other and understand how you want to tell your love story through photos.

It's also an opportunity to test different angles, backdrops, and lighting. That way portraits on the Big Day go smoothly.

Filoli weddings are popular in San Francisco, and each session is a little different since we curated sessions for each couple.

One of the main reasons couples choose my team and me for their wedding photos. They want pictures that look and feel like them, not awkwardly posed or forced.
If a Filoli wedding or engagement session looks like your style, reach out today, and let's start planning!