Envisioning a wedding that embodies the perfect balance of luxury and relaxation? Look no further, my friends- Solage, an Auberge Resort Collection, is your new dream Calistoga wedding venue. Come see why I feel incredibly lucky to be a Napa Valley Wedding Photographer.
Solage Auberge Resorts Collection | Wedding Venue
The stylish resort sits on 15,000 square feet of beautifully manicured grounds. As a result, the opportunities to create memories and beautiful wedding portraits here are truly endless. Surrounded by the foothills of Calistoga Ca, Solage boasts a fresh and enlightened spin on sophisticated chic. Built in early 2007, it's a perfect retreat for a modern couple looking to give guests the ultimate wine country experience, welcomed by picturesque views and an abundance of lush vineyards. A Luxurious estate with its fresh on-site mineral springs and organic-inspired interiors, the ideal Calistoga wedding venue meets wellness retreat. Solage prides itself on serving both health and happiness. However, they aren't afraid to delight you with signature cocktails and globally inspired dinners by Executive Chef Gustavo Rios.
Hosting your wedding at Solage
For my couples that love options and flexibility, you'll be happy to know that Solage offers multiple wedding venue options. However, the most sought-after wedding venue option is their main pavilion, Solstice. The space is expertly designed to display any color palette or wedding aesthetic you can imagine. The Solstice offers vast floor-to-ceiling glass doors that open to a terrace and lawn that face the soaring Palisades Mountains.
Sunsets are extraordinary in Calistoga; therefore, your couple's portraits will be nothing short of romantic, filled with an elegant flare. Giving you the perfect time as newlyweds to take in the scene and explore the Auberge Resort.
After you make your dramatic entrance onto the lawn from Solstice to begin your ceremony, Solage sets up a bar and post-ceremony cocktail hour in the adjoining courtyard. When dinner and dancing begin, you'll be invited back into Soltice for an unforgettable evening with your guests. Solage offers two smaller venues, Spectera and Nova, the perfect places to host petite ceremonies or pre-wedding festivities. Not to mention, this Calistoga wedding venue has an incredible team that will work effortlessly with your wedding vendors to make your day seamless and stress-free.
Bari Elexa from Bari Elexa Events brought Solage Auberge a refreshing classic and chic design.
Best season to host your wedding at Solage Auberge
As if this place couldn't get any more sensational. Imagine easing your pre-wedding jitters or unwinding after your big day at Solage's exquisite on-site spa. The spa offers an array of facial treatments, massages, geothermal pools, and their signature mudslide. The pampering doesn't stop at the spa, though. In fact, you can even arrange a private yoga class on the morning of your wedding day! Solage is truly a slice of heaven here in Calistoga.
When picking your wedding date, you have to consider the best season you would want to host your celebration. Napa vineyards are at their prime from May through October. If you want to experience the vineyards changing color late September to October is the way to go, and don't forget to pack warm clothing for the valley evenings.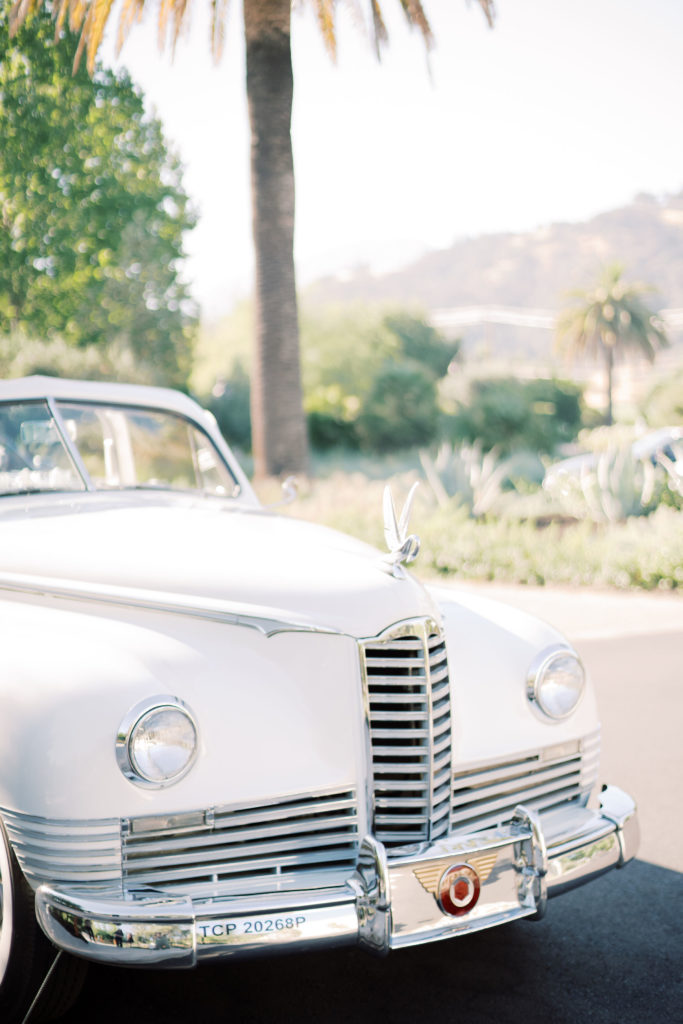 I wasn't lying when I said how lucky I feel to be a Napa Wedding Photographer, take a look at this stunning Beaulieu Gardens Wedding that embodies the word elegance all on its own.
It doesn't take much convincing that Solage Auberge is the go-to wedding venue destination for any couple looking to fuse relaxation and celebration. However, a wedding day this gorgeous deserves to be enjoyed with minimal distractions and captured flawlessly, and we are here to make that happen for you. Head over to our contact page to have a custom quote and wedding package designed for you today.
Want to see more Solage? Head over to their website to check out even more amenities and views this Calistoga wedding venue offers.